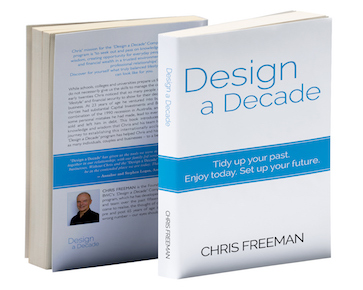 Design a Decade - The Story.
You didn't learn this in school!

AVAILABLE NOW!
Order for yourself or as a gift for someone you care for.
The Program
Have you got all the pieces in place for a Balanced Life?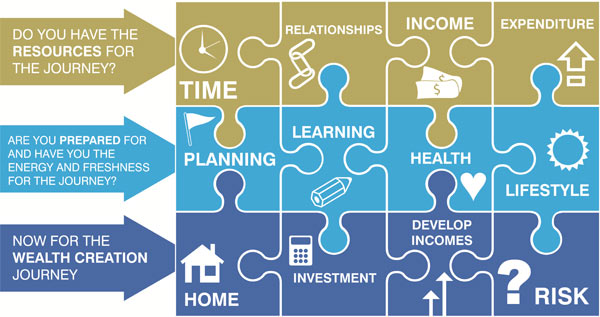 At the BWC Resource Centre it is all about you. We are dedicated to helping you make sense of a hectic life and coach you to set up a balanced environment around your family and work needs so you can make quality decisions that affect your long term goals. Learn more about how we arrived at such a hectic life.
When we ask what people do first to start a jigsaw puzzle most people say "look for the corners or the sides" when really the first thing they would have done is look at the picture on the box to get some idea of what they are building. With each new piece they look back at the box to see that piece is in the right place. When most people look at their actions for the last 10 years some of these actions spoiled the overall picture. If they had a trusted third party to field their thought and support each decision along the way the picture would look a whole lot better. Make the next 10 years a great picture. Get on our quality coaching program.
Do you need a coach?
"Preventative Maintenance" of each personal management topic prevents a "Break and Fix" lifestyle.
Sporting teams have many specialist coaches: strengthening, nutrition, bowling, batting, running, fielding; all meeting specific needs in specific areas. They also have a Head Coach, however, who oversees the work of the individual specialist coaches keeping a balanced approach to meeting overall goals.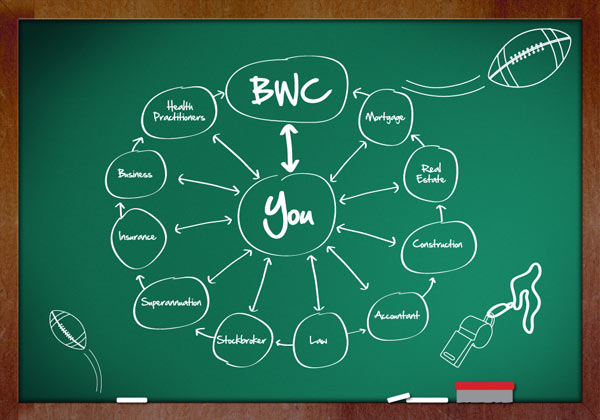 Most people have many specialist professionals: Solicitor, Bank or Finance Broker, Stock Broker, Health Practitioner, Accountant, Insurance Broker. Very few people, however, have a quality Head Coach or Coaching Program which helps them oversee the work of all the Specialist Professionals.
BWC Resource Centre has been the Head Coach for many individuals and couples over the past decade, bringing not only knowledge, but understanding and wisdom with Truth, Commonsense and Good Manners. We help make sense of the Lifestyle and Wealth Creation journey especially helping couples reach a point of agreement when faced with decisions. After all we attract our opposite then struggle to balance our differences making decision making difficult.
---
ENQUIRE HERE to learn great Personal Management, Investment and Income Building principles to bring you to a better life.